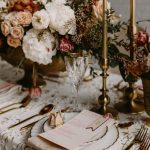 Vintage Wedding Decor: How to Add a Touch of Retro Charm to Your Big Day
If you're looking for a unique way to add some personality to your wedding, why not try incorporating vintage decor? It's a trend that's been growing in popularity, and it's easy to see why. Vintage touches can make your wedding feel more intimate and tailored to your own style. Plus, who doesn't love the charm of bygone eras?
Whether you're going for full-on retro vibes or want to add a few subtle nods to the past, we've got all the tips and tricks you need to make your vision come to life. Read on for everything you need to know about planning a vintage-inspired wedding!
Eye-catching vintage wedding decor ideas
Your wedding day is all about you and your spouse-to-be, so it's only fitting that your decor reflects your unique personality and style. If you're looking for a way to add a little extra charm and personality to your big day, consider using vintage wedding decor.
There are many ways to incorporate vintage pieces into your wedding decor. One popular option is to use vintage china as part of your centerpieces or table decorations. You can find beautiful antique plates at thrift stores, garage sales, or even online. Arrange the plates on the tables and add some greenery or flowers for a stunning effect.
Another way to add vintage flair to your wedding is by using antique furniture as decoration. For example, dress up a plain chair with a pretty vintage tablecloth or use an old chest of drawers as a cake stand. Try using an antique mirror as part of your ceremony backdrop for a truly unique touch.
Of course, no vintage wedding would be complete without some fun and funky music. So dig out your parents' old record collection or find some charming vintage tunes on the internet to create a one-of-a-kind playlist for your reception.
Consider having a themed wedding if you want to go all out with your vintage wedding decor. Have guests dress in their best '20s or '50s attire and serve up some delicious retro foods like fondue or chicken pot pie. You can even find great vintage cars to rent for your wedding transportation. Whatever you do, make sure your vintage wedding is a day to remember!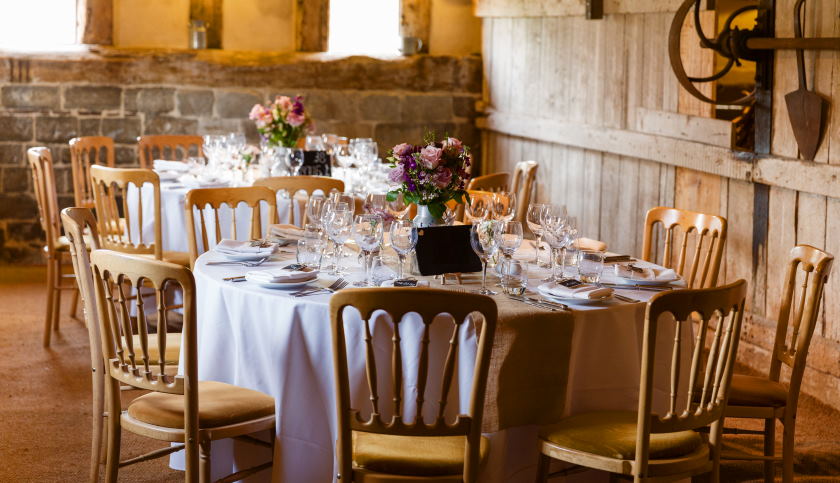 How to create vintage wedding decor on a budget
If you're planning a vintage wedding on a budget, there are plenty of ways to save money without sacrificing style. One way to save is by creating your vintage wedding decor. With a little creativity and some thrifty finds, you can easily DIY your way to a beautiful, one-of-a-kind wedding that will wow your guests.
To get started, look around your house or local thrift stores for any old furniture, picture frames, vases, or other items that can be repurposed into the wedding decor. You can also scour yard sales and flea markets for cheap finds that can be given new life with a coat of paint or creative embellishments.
Once you've gathered your supplies, get creative and start DIYing! There are endless possibilities when creating vintage wedding decor, so let your imagination run wild. If you need inspiration, check out these DIY vintage wedding ideas to help you create the wedding of your dreams on a budget.
DIY Vintage Picture Frames
Picture frames are a great way to add a personal touch to your wedding decor. You can use them to display photos of the bride and groom or fill them with pretty paper and use them as part of your table centerpieces. Try repurposing old picture frames into new ones for a truly unique look by painting them or adding some decorative touches.
DIY Painted Vases
Vases are another essential item for any wedding, and you can save a lot of money by DIYing them instead of buying new ones. Try painting plain white vases with pretty floral designs or elegant gold stripes. You can also wrap them in burlap or lace for a rustic touch.
DIY Candle Holders
Candles add romance and ambiance to any wedding, so include them in your decorating plans. You can find some great candle holders at yard sales and flea markets or make your own by repurposing old jars, bottles, or tins. Wrap them in burlap or lace, or paint them in a coordinating color scheme to match your other wedding decor.
DIY Table Runners
Table runners are a great way to dress up your reception tables, and you can easily make your own with some fabric and a sewing machine. Choose a fabric that coordinates with your wedding theme, or opt for a classic look with crisp white linen.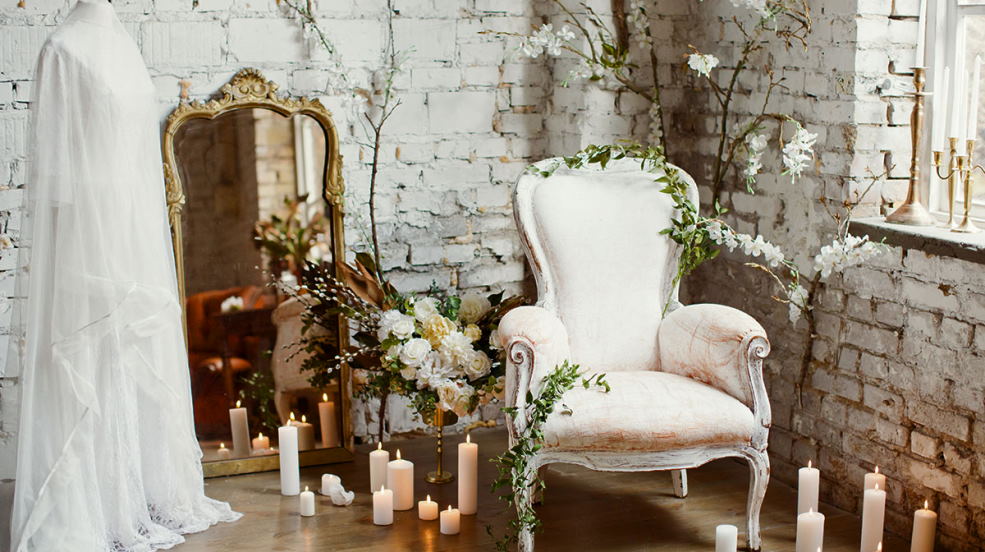 DIY Flower Arrangements
Flowers are a must-have for any wedding, but they can be quite expensive if you use fresh blooms. A great way to save money is by making your silk flower arrangements. You can find some beautiful artificial flowers at craft stores, thrift stores, and yard sales. Once you have your flowers, arrange them in mason jars, vases, or other containers, and add some ribbons or greenery for a finishing touch.
DIY Wedding favors
Wedding favors are a great way to thank your guests for attending your big day, and you can save a lot of money by making them yourself. There are tons of DIY favor ideas, so get creative and find something that fits your theme and budget. Try making homemade candles, soaps, or even edible favors like cookies or cake pops.
DIY Photo booth props
Photo booths are all the rage these days, and they're a great way to add some fun to your wedding reception. You can save a lot of money by making your own photo booth props instead of buying them. Get creative and make signs, hats, glasses, and mustaches out of construction paper or felt. Your guests will love posing for fun photos with their friends and family.
DIY Wedding invitations
Wedding invitations can be quite expensive if you buy them from a stationery store, but you can easily save money by making your own. There are tons of great DIY invitation ideas, so find something that fits your wedding theme and get creative. You can make simple invitations using cardstock and some pretty ribbon, or get crafty and make your pocket fold or layered invitations.